Our Volunteers
Celebrating Dedicated Service
Animal Rescue Project is blessed with a large group of highly committed and dedicated volunteers. We'd like to introduce you to a few of them. Time and again, our most faithful volunteers tell us that when you give of yourself you get so much in return. We hope their stories inspire you to service with ARP or with another non-profit organization.
2020 Volunteer of the Year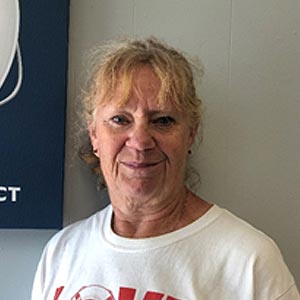 Judy Scott
Judy was chosen Volunteer of the Year in 2020 for her tireless work with challenging dogs. Judy works with dogs that need to be brought out of their shell, dogs that have been abused and need help learning how to trust humans again, and dogs that need to be taught better manners. The staff think of her as one of them. Judy has been a model of collaboration with the staff and with other volunteers. We salute her for her special gifts and her unwavering commitment to the work she does at the shelter.
2020 Foster Care Provider of the Year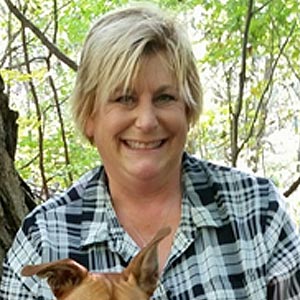 Deb Watson
By our count, Deb Watson has provided foster care for close to 400 ARP dogs and puppies over the last ten years. When she takes on the assignment, she sees it through to a successful adoption. As soon as one foster has been adopted, she's back at the shelter for another. Talk about constancy of commitment! We are grateful to Deb for her decade-long dedication to our mission—and for 400 wonderful adoptions that she has personally overseen.
2019 Volunteer of the Year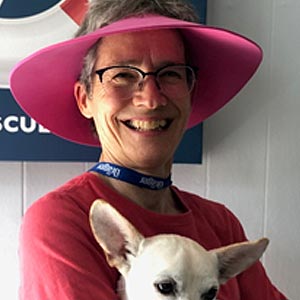 Patricia Holton
Pat Holton was chosen Volunteer of the Year in 2019 for her exceptional, above-and-beyond commitment to our mission. Without fail, Pat comes to the shelter every day of the year to walk dogs. Nothing deters her—blizzards, thunderstorms, sweltering heat, you name it. "Walking dogs at Animal Rescue Project," Pat tells us, "provides me with exercise, the motivation to enjoy the outdoors each day, and, best of all, unconditional love. Every day has successes to celebrate: a fearful dog beginning to trust, a shy dog starting to play with toys, a reticent dog seeking and giving affection, or a high-energy dog proudly demonstrating good canine manners. Seeing these characteristics that indicate a happy dog is as rewarding as having them find their forever home." Pat's advice to prospective volunteers: "If animals are some of your favorite people, you will never find a more appreciative group than these homeless pets and the staff that love them as their own."
2019 Foster Care Provider of the Year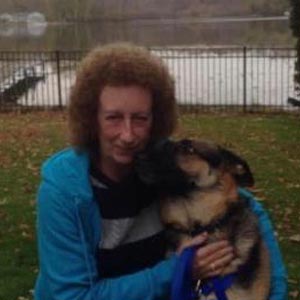 Beverly Dussia
Year after year, litter after litter, Bev has stepped up to provide foster care for moms and puppies. This is not the cleanest nor the quietest of assignments, and Bev takes on the task again and again and loves the work. What a guardian angel she has proven to be for our puppies! We admire her greatly and are profoundly grateful for the contribution she makes to our rescue program.
Extraordinary Contributions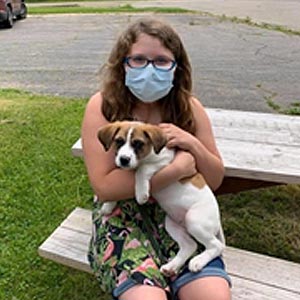 Calleigh Stocker
Calleigh has been volunteering for ARP since she was 10 years old. This year for her 12th birthday she asked for donations for ARP instead of gifts. Her friends and family responded, and she was able to make a $670.00 donation to ARP! Calleigh also makes fleece blankets and sells them to donate all profits to ARP. With this donation, she has given more than a $1,000.00 to her favorite place. She also just completed her 4th puppy foster. Thank you so very much Calleigh! The staff and volunteers appreciate you more than you know. You are an inspiration to all of us.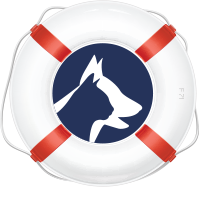 Animal Rescue Project focuses on saving at-risk pets in pound facilities. We save homeless pets, one at a time, give them medical care and a safe temporary home, and provide responsible adoption services to those seeking pets.
Featured Pets
| | |
| --- | --- |
| | |
| | |
| --- | --- |
| | |
| | |
| --- | --- |
| | |
Contact Us
Animal Rescue Project
219 Peekstock
Kalamazoo, MI 49001
Monday - Friday: 12:00 pm to 6:00 pm
Saturday: 11:00am to 4:00 pm