Estate Planning
Leaving a Legacy of Life and Love
Animal Rescue Project provides a safety net for homeless, injured, and abused animals in Southwest Michigan. We save animals from neglect and cruelty, then give them shelter, medical care, good food, and kindness until we find a loving home for them.
Your planned gift is an especially powerful way to leave a legacy of life and love after you are gone. It will also help ensure that Animal Rescue Project has a lasting impact in Kalamazoo and the Southwest Michigan region.
There are many ways to include Animal Rescue Project in your legacy. You can include us in a will or trust agreement. Or you can sign over a life insurance policy or retirement plan assets. Or you can designate us as the beneficiary in a charitable gift annuity. You should consult with your attorney or financial adviser to determine what makes most sense for you.
The following information will be helpful if you should decide to include us in your legacy:
Legal Name: Animal Rescue Project
Address: 219 Peekstock Dr, Kalamazoo, MI 49001
Nonprofit tax ID number: 27-286-8265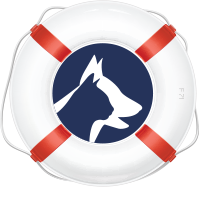 Animal Rescue Project focuses on saving at-risk pets in pound facilities. We save homeless pets, one at a time, give them medical care and a safe temporary home, and provide responsible adoption services to those seeking pets.
Featured Pets
| | |
| --- | --- |
| | |
| | |
| --- | --- |
| | |
| | |
| --- | --- |
| | |
Contact Us
Animal Rescue Project
219 Peekstock
Kalamazoo, MI 49001
Monday - Friday: 12:00 pm to 6:00 pm
Saturday: 11:00am to 4:00 pm