Volunteer
Become a Volunteer
Animal Rescue Project Volunteer Application
Join our team
of

smiling faces
We need the gift of your time and talent!
Volunteers are the lifeblood of Animal Rescue Project. We look to volunteers to walk dogs, socialize cats, cuddle with kittens and puppies, bathe and groom animals in need, and so many other hands-on interactions with pets.
We also need volunteers to help with fund-raising, marketing, and administrative tasks.
Whatever your talents and interests, we have a role for you.
The first step in the process is to complete and submit a Volunteer Application. Once we receive your application we will schedule you for an orientation session.
Code of conduct
Our code of conduct defines the values and beliefs of our organization
When you join our team, you're part of our family, whether you've been with us since we started or you have just signed up. As an Animal Rescue Project volunteer we ask you to agree to our code of conduct:
Professionalism
Kindness
Fairness and Respect
Teamwork
Safety
Our code of conduct guides us in maintaining a harmonious volunteer community, where people are respected for their contributions and are dedicated to helping one another succeed.
You'll be expected to sign a pledge committing to these values before becoming an active volunteer.
The Next Step
You're on your way to becoming our next volunteer!
To find out more about volunteer opportunities with Animal Rescue Project, please contact us. Or just fill out our volunteer application below, and we'll contact you about a volunteer orientation.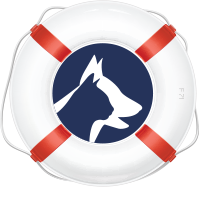 Animal Rescue Project focuses on saving at-risk pets in pound facilities. We save homeless pets, one at a time, give them medical care and a safe temporary home, and provide responsible adoption services to those seeking pets.
Featured Pets
| | |
| --- | --- |
| | |
| | |
| --- | --- |
| | |
Comet


Australian Cattle Dog / Blue Heeler
Contact Us
Animal Rescue Project
219 Peekstock
Kalamazoo, MI 49001
Monday - Friday: 12:00 pm to 6:00 pm
Saturday: 11:00am to 4:00 pm