Financial Contributions
We appreciate any contributions that can be made
We are a non-profit organization with IRS 501(c)(3) charitable status.
We appreciate cash donations of any size, and they all help the pets in our care. When you make an unrestricted or undesignated donation, you trust us to use your gift in the areas most in need of support. We also welcome designated or restricted gifts, where you specify the target expenditure. For example, you may wish to have your gift go to dogs or cats, or to dog medical care or cat medical care.
Whatever the nature of your gift, you will have the assurance that your support will be used directly to help animals in need. More than 95 cents of every donated dollar goes directly to our mission of saving, rehabilitating, and adopting homeless pets: rescue fees, veterinary fees, shelter expenses, shelter staff salaries, pet food and medication, and adoption event fees. Less than five cents of every dollar is used for indirect costs, such as office and advertising expenses.
See our Contact page for our mailing address, or click the Donate button below to make an online donation.
Kuranda Pet Beds
Our Pets Love these Beds!
Click here to order a Kuranda pet bed, and it will be shipped to the Animal Rescue Project shelter. Dogs and cats love these beds!
Partner for pets
Help support our cause!
ARP is proud to be a Partner for Pets! BISSELL and LostPetUSA.net have teamed up to help organizations like ours raise money, and now you can help too! When you purchase pet products on bissell.com and enter the code ADOPT at checkout, a portion of your purchase will be donated to our organization!
It's simple.
Shop pet products on www.bissell.com
Enter the code ADOPT at checkout
Then select our organization!
Learn more at www.bissell.com/partnersforpets
Hardings Community Rewards Card
Subtitle Goes Here
Since 2000, Harding's has contributed over $1,000,000 to organizations in the communities we serve. This is part of our Vision Statement:
To be known as the favorite neighborhood market in every community where we do business, providing friendly service, high quality, fresh products; surprising values; and a commitment to the communities we serve
Harding's is working with a new partner for our Community Rewards program. We are excited, as the new program offers our customers a better shopping experience while still making contributions to their organization of choice. We look forward to many years of partnering with you!
Customers can sign up for the new HARDING'S COMMUNITY REWARDS program by visiting our website: Hardings.com
Click on the Savings and Rewards tab and create an account.
Choose your organization.
It's as simple as that!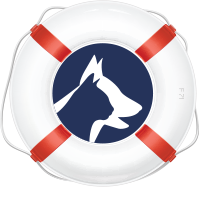 Animal Rescue Project focuses on saving at-risk pets in pound facilities. We save homeless pets, one at a time, give them medical care and a safe temporary home, and provide responsible adoption services to those seeking pets.
Featured Pets
| | |
| --- | --- |
| | |
| | |
| --- | --- |
| | |
| | |
| --- | --- |
| | |
Contact Us
Animal Rescue Project
219 Peekstock
Kalamazoo, MI 49001
Monday - Friday: 12:00 pm to 6:00 pm
Saturday: 11:00am to 4:00 pm