About
Who We Are and What We Do
Our Mission
We save homeless pets, one at a time, and provide adoption services to people seeking the companionship of pets.
---
About Animal Rescue Project
Focusing on Pet Rescue, Rehabilitation,
and

Adoption
Founded in 2010, Animal Rescue Project operates a no-kill shelter and adoption center at 219 Peekstock Dr on the south side of Kalamazoo. Each year we rescue and find responsible homes for upwards of 750 homeless dogs, cats, kittens, and puppies who might otherwise perish in public pound facilities. Our organization is blessed with more than 150 active volunteers who bring their diverse talents to our mission. Many of our volunteers have been doing this work for a decade or more.
We are also blessed with an extraordinarily gifted and dedicated group of employees—people who pour their hearts into their work with the pets that pass through our doors on their way to a loving home.
Our employees and volunteers transform the lives of pets, showering them with the care and love they deserve—and which they may never have known in their lives.
People and pets. People caring for pets. Pets for people. We are all about transforming the lives of at-risk pets, finding the best possible homes for them. But we are also all about bringing the joys of pet companionship to families all across Southwest Michigan.
Our adoption process is rigorous and is designed to screen for loving and caring homes. We also do our utmost to provide the best possible matches between people and pets.
We operate solely through the support of pet lovers in the Southwest Michigan region. We receive no financial support from national animal welfare organizations nor from government agencies.
We are an exceedingly responsible charity. For every dollar of operating income, 94 cents goes DIRECTLY to our mission of rescue, rehabilitation, and adoption of homeless pets. The remaining 6 cents pays for administrative costs, professional services such as accounting and legal fees, and marketing.
Our Fundamental Commitments
The Four Commitments
that

Our Organization Is Built Upon
We Are a No-Kill Organization
We affirm every pet's right to life and to human care and companionship. We euthanize on a very limited basis—and never out of a need for space. Our euthanasia rate is 0.25%, or 1 in every 400 pets rescued.
We Provide a Lifetime Safety Net for the Pets We Rescue
We will not subject our homeless pets to double jeopardy. If a pet loses its home any time after adoption, we readmit that pet into our program to seek another placement.
We Rescue without Borders
We open our doors to all homeless dogs and cats, irrespective of where they come from. If a pet crosses a state or national border to reach us, we comply with all federal and state laws pertaining to the transfer of pets.
Pets are our only priority
We rescue adoptable pets, irrespective of their heath status, and provide the best possible medical care. We treat for curable diseases and get rid of parasites. We vaccinate. We provide comfortable living quarters while pets await a permanent home. We provide high-quality food with nutritional value. We shower pets with love. We work with the greatest possible speed and efficiency to find loving homes. And we maintain high standards for screening adoption applications. All other organizational commitments and considerations remain secondary.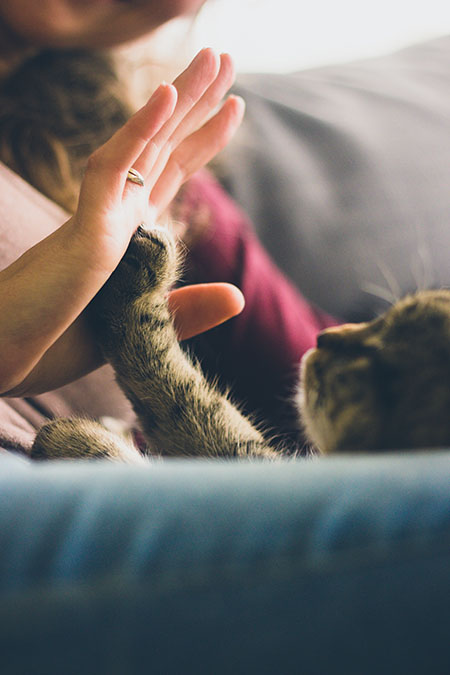 Our Pet Rescue Shelter
219 Peekstock Drive in Kalamazoo
Since October 2010, we've been caring for adoptable dogs, cats, puppies, and kittens at our renovated 6,800-square-foot shelter at 219 Peekstock Drive in Kalamazoo. We've improved the building's drainage and ventilation. We've redesigned the layout and installed new equipment. We've given the building a facelift. And we've hired a great staff of animal caretakers. It is now a healthy and comfortable place for rescued pets to stay. It's also a warm and friendly place for people to visit. We invite you become a volunteer to walk and socialize our dogs or to socialize our cats in our fun, free-range adult cat and kitten rooms.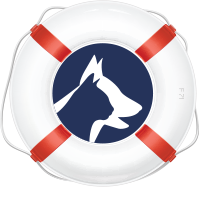 Animal Rescue Project focuses on saving at-risk pets in pound facilities. We save homeless pets, one at a time, give them medical care and a safe temporary home, and provide responsible adoption services to those seeking pets.
Featured Pets
| | |
| --- | --- |
| | |
| | |
| --- | --- |
| | |
| | |
| --- | --- |
| | |
Contact Us
Animal Rescue Project
219 Peekstock
Kalamazoo, MI 49001
Monday - Friday: 12:00 pm to 6:00 pm
Saturday: 11:00am to 4:00 pm