Ways to Give
Support Our Mission
There are so many ways to support our mission, and your support is vitally important. We are self-sustaining. We receive no financial assistance from government agencies nor from national animal welfare groups. We are a local rescue and adoption service whose support comes fully from the people and private organizations that believe in our cause.
We welcome monetary gifts, gift cards, purchased goods, and household items no longer needed at home, such as towels and blankets.
If you choose to donate funds, you can request that your gift be used for a specific purpose, or you can leave it to the discretion of our shelter director and staff to determine how best to use the funds.
To donate, you can use the paypal link here on our website, or if you prefer, you can send a check to our shelter. We also welcome monthly gifts if that works best for you. You can set up a recurrent gift on paypal, or you can drop a message to us indicating that you would like to be a monthly giver. We will then contact you to set things up.
There are many creative and thoughtful ways to support Animal Rescue Project. Here are four ideas.
1
Designate Animal Rescue Project as the beneficiary of the Amazon Smile charitable giving program.
2
3
Redirect your birthday gifts to Animal Rescue Project.
Many people have decided that they don't really need a birthday check or gift from friends or relatives. Instead, they ask family and friends to fund a donation to Animal Rescue Project. What a wonderful way to celebrate your birthday!
4
Redirect wedding, anniversary, or graduation gifts to Animal Rescue Project.
Decided that you don't really need the money, or need the wedding presents? Then how about supporting Animal Rescue Project instead?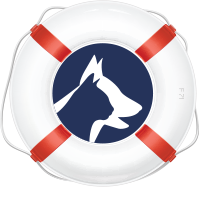 Animal Rescue Project focuses on saving at-risk pets in pound facilities. We save homeless pets, one at a time, give them medical care and a safe temporary home, and provide responsible adoption services to those seeking pets.
Featured Pets
| | |
| --- | --- |
| | |
| | |
| --- | --- |
| | |
| | |
| --- | --- |
| | |
Contact Us
Animal Rescue Project
219 Peekstock
Kalamazoo, MI 49001
Monday - Friday: 12:00 pm to 6:00 pm
Saturday: 11:00am to 4:00 pm