Adopt
Adoption Application
Animal Rescue Project Adoption Application
Adopt a pet in need
Successful adoptions are the heart and soul of our mission. We work hard to screen applicants and to find the best possible fit between adopter and adopted pet.
The first step in the adoption process is to complete our adoption application. It's quite detailed. Please provide as much information as you possibly can. The more we know about you and your home environment, the better job we can do in the placement process.
Once we receive and review your application, you can expect a call from us to arrange a meeting. If you are interested in a dog or puppy and have another dog in your family, you probably will want to do a "meet and greet" between your existing dog and the dog you are interested in adopting. If you are interested in adopting a cat or kitten, the "meet and greet" isn't practical, but we will work with you post-adoption to ensure that you are able to successfully integrate the new cat into your home.
In all cases, we are available post-adoption to help you problem solve and work through wrinkles that might arise should you need our help.
After you have welcomed the new pet into your home, drop us a line telling us how things are going. Celebrate your new family member. Send photos. We love happy tales! You can email us at info@animalrescueproject.org or post on our Facebook page.
To qualify for adoption, you must:
Be at least 21 years old and have a valid driver's license or state Identification Card stating your current address.
Have the knowledge and consent of a landlord, if relevant.
Be able and willing to spend the time and money necessary to provide medical treatment, proper nourishment and care, and training for a pet.
Please note: We reserve the right to refuse adoption to anyone. Please be advised that we will not adopt to persons who mislead or fail to provide accurate information on this application.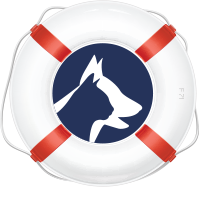 Animal Rescue Project focuses on saving at-risk pets in pound facilities. We save homeless pets, one at a time, give them medical care and a safe temporary home, and provide responsible adoption services to those seeking pets.
Featured Pets
| | |
| --- | --- |
| | |
| | |
| --- | --- |
| | |
Comet


Australian Cattle Dog / Blue Heeler
Contact Us
Animal Rescue Project
219 Peekstock
Kalamazoo, MI 49001
Monday - Friday: 12:00 pm to 6:00 pm
Saturday: 11:00am to 4:00 pm